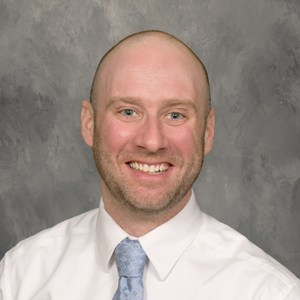 My father was the principal of Leeds Central School when I was an impressionable youth, and on weekends he would drive me and my two younger brothers to spend time at the school while he did work. My brothers and I spent a considerable amount of time showing each other film strips in the library, running around the gymnasium, and getting the custodian to provide us with popsicles. Needless to say, school has always been an exciting and safe environment for me.
It was these fond memories that drew me to education. I graduated from Edward Little High School in 1996 and began my for formal teacher training at the University of Maine at Farmington. After earning a degree in elementary education in 2000 I received my first job as a special education technician at the Strong Elementary School in MSAD #58 and ended up staying in the district for the good part of fifteen years. I held teaching positions at the elementary and middle school level while teaching there. I earned my master's degree from the University of Southern Maine in 2008 and the following year became a teaching principal, and then the principal of both Kingfield Elementary School and Stratton Elementary School. In 2011 I was asked to take the principal position at Mt. Abram High School which I held for four years.
Before the start of the 2015-16 school year, I took the principal position at Oak Hill Middle School the experience was second to none. The transition from high school to middle school was a blast and I was able to learn lots from the wonderful professionals in RSU #4. However, my initial transition would not last long. Last year I became the proud principal of Oak Hill High School which has been an amazing experience. The tireless efforts of the staff to make Oak Hill the best harkens me back to my youth where school was exciting and safe. I am truly honored to be serving the RSU #4 communities and look forward to a productive school year!
GO RAIDERS!